Commentaires sur l'objet photographié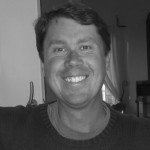 Très belle galaxie que j'ai essayé plusieurs années de suite mais la météo est toujours capricieuse à cette époque du printemps. Pour 2019 ça a bien voulu le faire avec 25 heures de pose et des conditions assez correctes malgré un seeing et des nuages d'altitude. Il faut se contenter de ce que l'on a !
Source Wikipedia
NGC 3718, also called Arp 214, is a galaxy located approximately 52 million light years from Earth in the constellation Ursa Major.[4][2][5] It is either a lenticular or spiral galaxy.[6]
NGC 3718 has a warped, s-shape. This may be due to gravitational interaction between it and NGC 3729, another spiral galaxy located 150,000 light-years away.[7]
NGC 3718 is a member of the Ursa Major Cluster.[8]